Introduction:
The Fifth Generation of Mobile Telephony, or 5G, or 5GS, is pushing out further, transforming connectivity which enables faster data transfer speeds. Worldwide, operators are adopting 5G to support wide range of traditional use cases with better customer experience as well as for Machine-to-Machine communication and also to be use by all industry sectors, for time critical applications such as autonomous driving. 5G uses a set of dedicated technologies, such as "Network Function Virtualization" and "Slicing" to increase the modularity, "EDGE computing" for faster response time, Non-Terrestrial Networks (NTN) / Satellite Communications for ubiquitous coverage, etc. The blog provides the details viewpoint of 5G and its association with cloud – what to choose and why as majority of 5G deployments will happen in telco cloud.
What problem 5G is trying to Solve: Need for more speed or something else it is trying to solve?
To support Exponential growth of connected device.
To support various use cases of connected device
5G Use cases:
Well, the answer is logical slice of network and customized based on industry requirement.
Following are the future common use cases for 5G
Railway slice – you will love to travel more because you get good network than your home – just kidding J
Car slice – car manufacture makes sure when you switch on your ignition – it will not only provide internet to you, but it also makes sure car health check is continuously get monitored even before calling manufacture for any help – they are with you.
These are the possibilities, now the question is who is benefited, is it the industry that we are associated or communication service provider or equipment vendor/service provider or cloud provider or just us?
Now, let's understand the capability viewpoint of different stockholder in 5G.
Capability-Viewpoint analysis of Telcom-CSP, equipment vendor, service Integrator and cloud provider:
| | | | |
| --- | --- | --- | --- |
| Telecom-CSP | Equipment Vendor/Service as Equipment | SI | Hyperscaller |
| Cost optimization of B/OSS in an AS IS landscape | Introduction of Service Based Approach | Consulting driver for 5G deployment(S) | Engagement model with Telecom-CSP, Equipment vendor and SI |
| Investment on 5G implementation may go with series of changes New Radio unit purchaseUse of LTE and 5G sites with primary and secondary routing (if not 5G fully compliant) | Network Element as a service: the approach may go with series of changes proprietary H/W to commodity-based H/W Deployment option agreement: Telecom-CSP specific cloud or public cloud | Implementation with Telecom CSP specific cloud native architecture or public cloud architecture or hybrid architecture | Key driver to transform Cloud as a pool of resource to industry specific Telecom cloud or BSS SaaS, OSS SaaS or Network element as a service |
| SBA and CI/CD approach | SBA and CI/CD approach for the SAAS offered | Use of Domain and technology consulting | Agreement with equipment Vendor and SI |
| Option to use public cloud/private cloud/hybrid cloud | Offered Network element as service in either agreed with public cloud provider or vendor managed own cloud. | Agreement with Telecom CSP and Cloud provider for implementation | Key driver to tailored industry Telco Cloud to Organization specific Telecom cloud or BSS SaaS, OSS SaaS or Network element as a service |
| Existing core N/W modernization and move B/OSS stack to SBA, might abstract legacy based N/W SDH/PDH with available options | | Key driver to move existing B/OSS stack to Cloud native B/OSS | Create more edge closer to Telecom CSP/ enterprise customer to support private/public 5G deployment. |
Telco process and function overview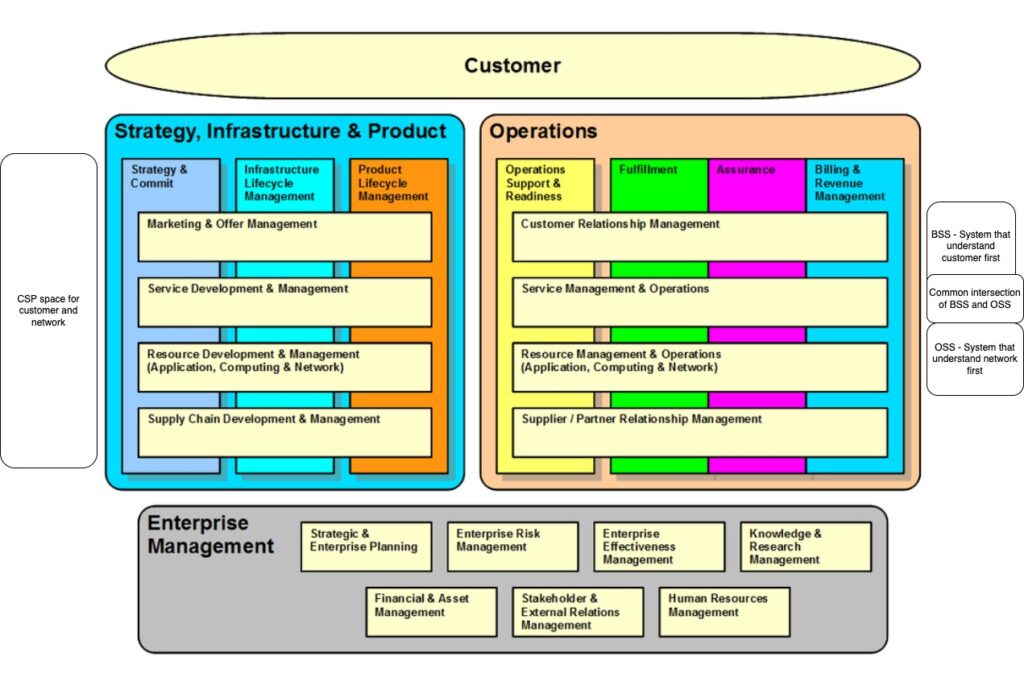 Fig 1 : Telecom Business process and its association with BSS and OSS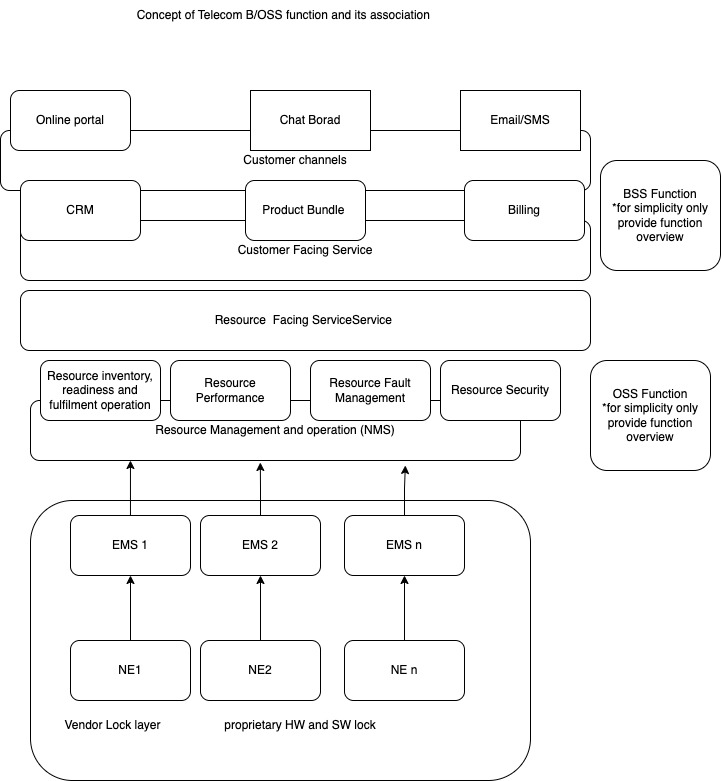 Fig 2: Telecom Function and its association
We have seen that network layer consists of NE (network element) and EMS (element management system) can't scale, it requires physical equipment to be procured and placed in a place, so more equipment/its capacity large number of customer base csp can operate – hence the scale can be achieved only vertically.
Hence horizontal scale would always be a challenging until we have look for something which can solve the problem of physical hardware/proprietary software and the answer is virtualization, isn't it … now special physical hardware replaces with commodity hardware to run in scale.
It opens the door for equipment vendor to make the necessary changes and opportunity for cloud provide/ hyperscale.
5G Market as we analysis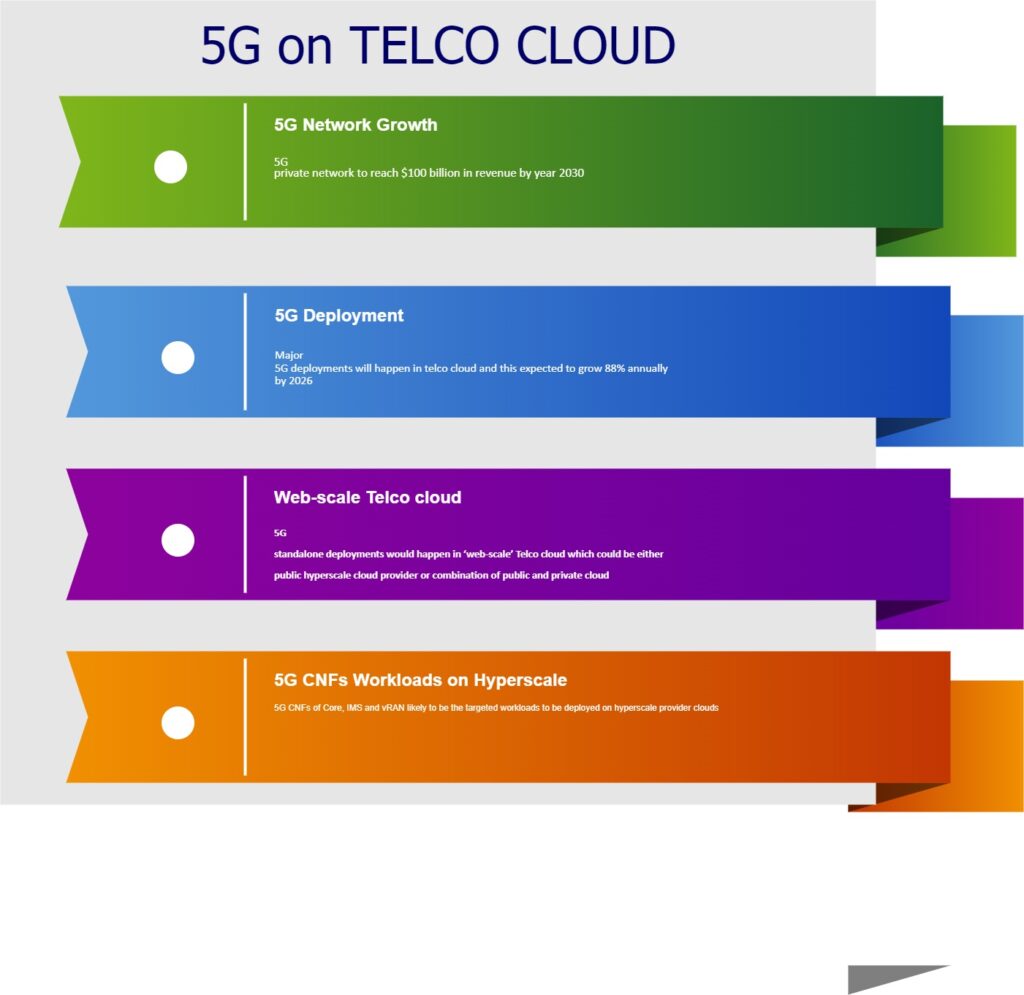 Conclusion:
We hope, the introductory series provides the overview of the following
Viewpoint analysis of 5G different stake holder but also raise question – who is for 5G
5G and Cloud and its association and it also provides that virtualization is the only key enabler for make 5G successful
5G market analysis
It also introduces lot of question(s) – which cloud to choose, is it public cloud or private cloud or hybrid cloud?
Does O/BSS function require API and thus microservice
Is microservice the default option always
What is the best performance if all function runs on commodity hardware.
We will analysis all the question(s) in the coming blog(s) and request you to provide feedback the question you want us to cover in next blogs.
Authors