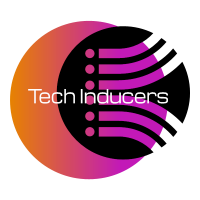 We are group of design-focused technologists committed to help tech community with our expertise to design, build, deploy and run enterprise solution efficiently.
Over last two decades the philosophy of open license has gained tremendous popularity. Today we have the agility to fabricate enterprise grade solution with multiple open source offering out there in the market with little or no customization and availability of public/private/community cloud environment with fraction of cost to deploy them. BUT those increases the complexity of over all solution and often lead to not fulfilling the core system design principles.
Many of our tech inducers have rich experience in design, development of multiple enterprise solutions, successfully delivered to customers across the continents. Tech Inducers primary goal is to reduce complexity of the solution and help tech community with software/cloud infrastructure design idea, production grade setup guide, Security, DevOps, release management guideline
"The ones who are crazy enough to think they can change the world, are the ones that do." – Steve Jobs
Please contact for specific consultation.